The Cambridge Assessment Group receives over 25 000 applications each year for job roles and we want to make sure that each of those people has a positive experience.
In line with our commitment to recruit the best talent, we make a five-star promise to you as an applicant.
To help us make sure we're upholding our promise, please complete our complete our recruitment survey no matter what you have to say.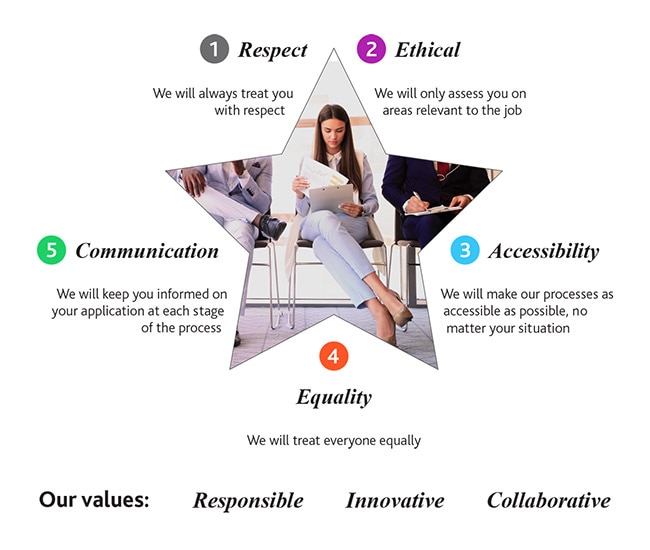 Our five-star journey
At Cambridge Assessment we aim to provide a five-star service to every person who applies.
So you know what to expect, and when, we have drawn up a candidate journey map. This will help you know what you need to do next and allows us to hold ourselves accountable to an efficient process. By letting you know what to expect, we can make the application process experience more open.
The application and assessment phase is outlined here.
Application stage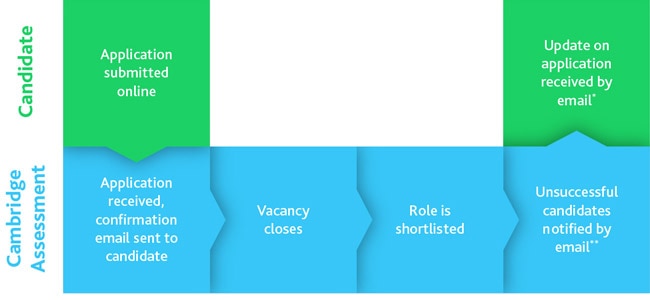 Remaining applicants progress to interview and selection stage
*Due to the large number of applications received for our roles, we are unable to provide feedback at this stage
**Please note: It may take up to a week after the closing dates for us to provide an update
Interview and selection stage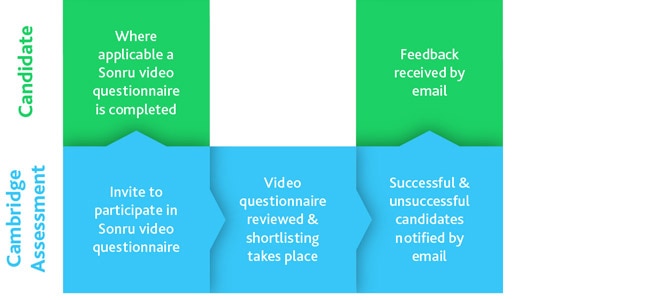 Successful applicant progresses to post interview stage
*Please confirm within 48 hours
** Legal requirement
*** If you completed any psychometric assessments, please let us know if you would like feedback
Please note: It may take up to a week after the closing dates for us to provide an update
Offer stage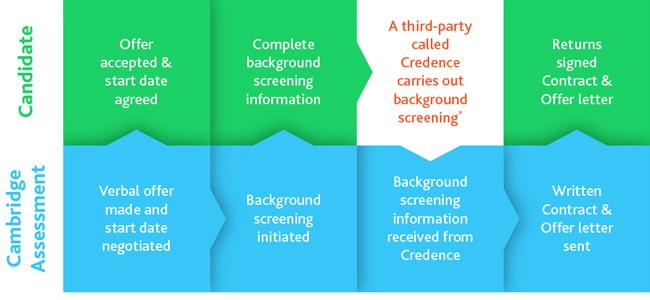 Successful applicant progresses to new starter stage
*Required as part of our process and may take up to 4 weeks to complete
New starter stage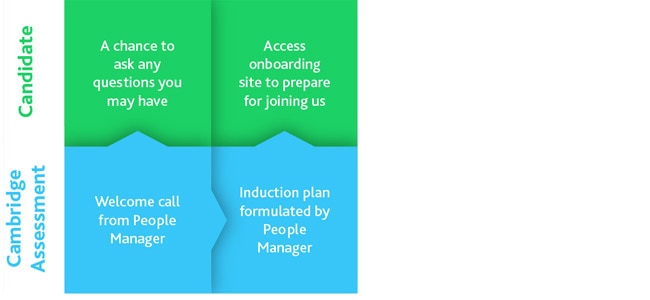 Successful applicant begins their career with Cambridge Assessment